Skip content

Travel & explore
From wetlands to rugged mountains
The diversity of Saxony's natural landscapes is unparalleled. Vast wetlands on the one hand, deep forests on the other. Moreover low mountain ranges, whose mountain landscapes are impressive. Many nature reserves provide a refuge for threatened species. A journey through flora and fauna.
Ample space for flora and fauna
At least half of Saxony's total area is used for farming, and around a third has been left largely untouched. With a national park, biosphere reserve, three nature parks, more than 200 nature reserves, and nearly 1,800 protected landscapes, the state more than demonstrates the importance it places on flora and fauna. There are traces of nature everywhere, be it in the Dresden Heath, Vogtland Switzerland, the Zittau Mountains or the Düben Heath.
No matter where you go, it's always fun to experience Saxony's nature – be it hiking, jogging, mountaineering, climbing, cycling or taking a small boat out on one of the many waterways. The more observant of explorers will be able to discover a number of impressive natural spectacles.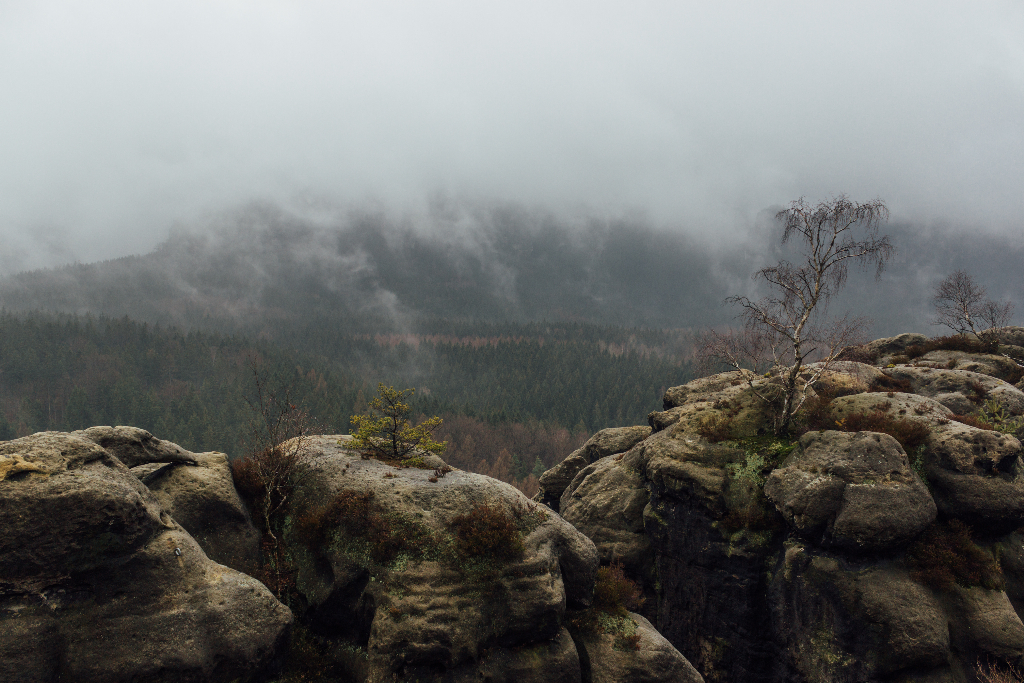 Saxon Switzerland – a case study
It's Easter Saturday, and two young men are out in the Elbe Sandstone Mountains. What do they bring back with them? Impressive photos you can't take anywhere else.
Instagrammer Anton Baranenko (@bantko) recounts his experiences of Saxon Switzerland from that day, and what he found particularly fascinating.
Read the article
From deep valleys to flat plains
The landscapes change depending on where you are in Saxony. While the Ore Mountains stretch from west to east in the south, eventually becoming the Elbe Sandstone Mountains and Zittau Mountains, the land increasingly flattens out as you head north-northwest. So the low mountain ranges are home to thick forests, while the landscapes of the low-lying Leipzig Basin are characterised by vast wetlands.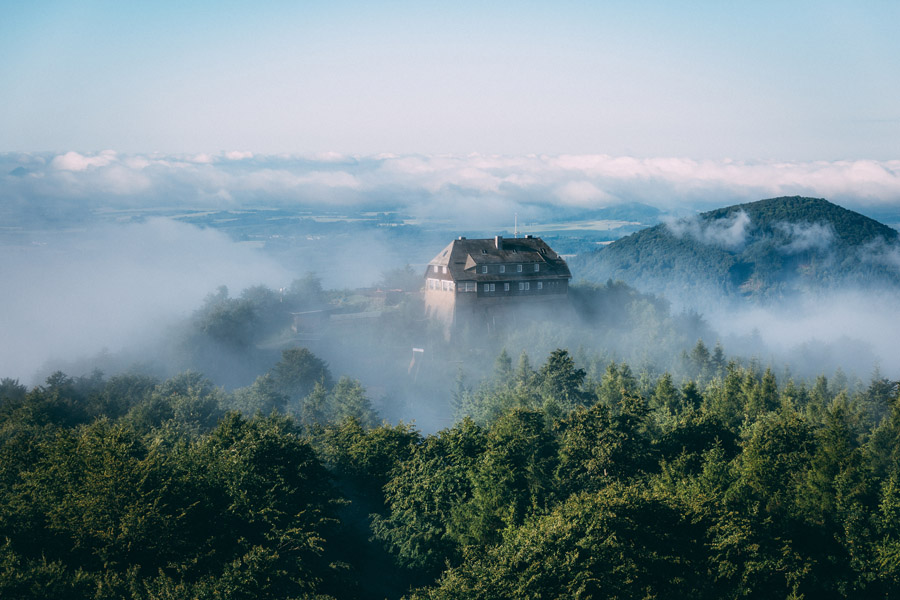 Out and about in eastern Saxony: The Zittau Mountains
Instagramer Johannes Hulsch (@Bokehm0n) from Leipzig, Norwegian Ann-Silvia, and Georg from Germany are out and about in the Zittau Mountains. They set off in the middle of the night so as to have enough time to do a full circuit from the spa town of Oybin before daybreak. The pictures snapped on their daytrip prove the early wakeup call was worth it.
Read the full trip report
Hiking in Vogtland Switzerland
In this trip report, we accompany Franziska Müller and Kai Bergmann through Vogtland Switzerland. From the tiny town of Netzschkau, they head to the 511-metre Kuhberg, the highest mountain in the northern Vogtland region. The view from the top of the lookout tower reaches as far as the Monument to the Battle of the Nations in Leipzig on one side and the Fichtel Mountains on the other. A view that's worth every effort, and a hike that, as the saying goes, turns the journey into the destination.
Cherished, tended, lauded – Saxony's zoos and nature parks
Anyone wanting to see exotic plants and animals can stay in Saxony with a clear conscience. Because in addition to a wide range of themed zoos (as nearly every large city has), Saxony also has a couple of special highlights, including Leipzig Zoo, which is considered one of Germany's best zoos. MDR television series Elefant, Tiger & Co. has been documenting everyday life at Leipzig Zoological Garden, as it is officially known, every week since April 2003. Managed by Jörg Junhold, it has become the 'zoo of the future' – a visitor magnet attracting an average of 1.8 million people each year.
The Botanical Garden in Dresden is also popular among visitors from all over the world. Over an area of around 3.2 ha, it showcases some 10,000 species of plant, around 3,000 of which are kept in greenhouses. The UNESCO World Heritage-listed Muskau Park (Fürst-Pückler-Park) is also worth a trip – a special place not only for its impressive size (800 ha or 1976,84 acres), but also its location straddling both Germany and Poland. But there are no borders in this park, the two sides instead connected by a number of bridges.
No matter where you go, Saxony has a lot to offer for nature lovers. The region is worth a visit at any time of year, consistently boasting new and fascinating insights and vistas. So anyone wanting to escape the big smoke and centre themselves should head out into Saxony's nature. There's more than enough to experience.