Skip content
A robot revolution in Saxony 19
"Will we be replaced by robots one day?" — Increasing automation in Saxony-based companies makes many people feel uneasy or sceptical. But for the most part, these fears are unfounded. Although robots are taking over more and more tasks, a host of new jobs and business ideas are being generated as a result. In Dresden, six young scientists from startup Wandelbots are developing a product that could very soon revolutionise production processes in companies well beyond Saxony.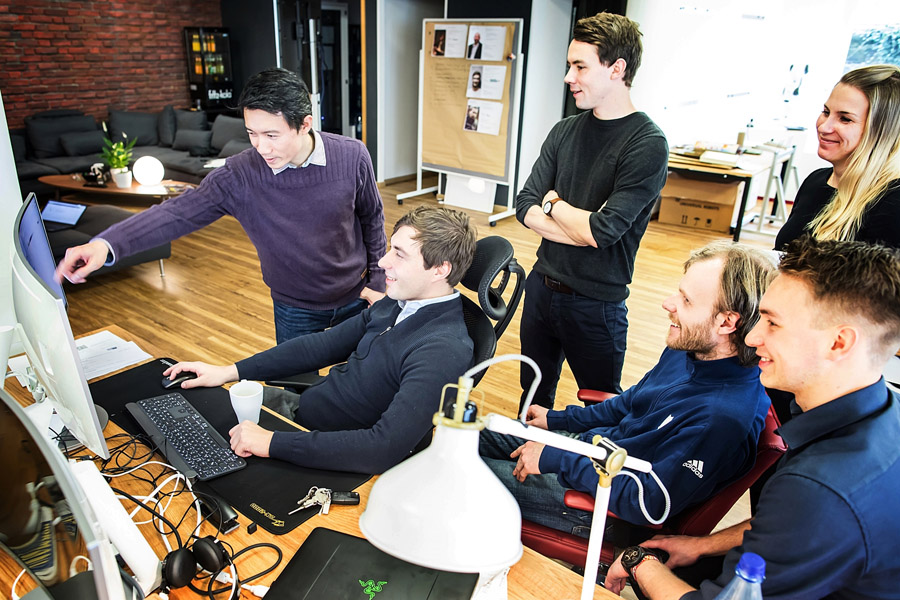 That might sound very futuristic, but it's not far off. Various companies from all over Germany are helping Wandelbots to bring their product to market as soon as possible. One investor, based in Berlin, is even financing the project with a six-figure sum. TU Dresden and the State of Saxony are also supporting the young startup, ensuring that companies in Saxony will soon be able to benefit from this new technology. We visited the team and asked co-founder Christian Piechnick to explain what the project involves.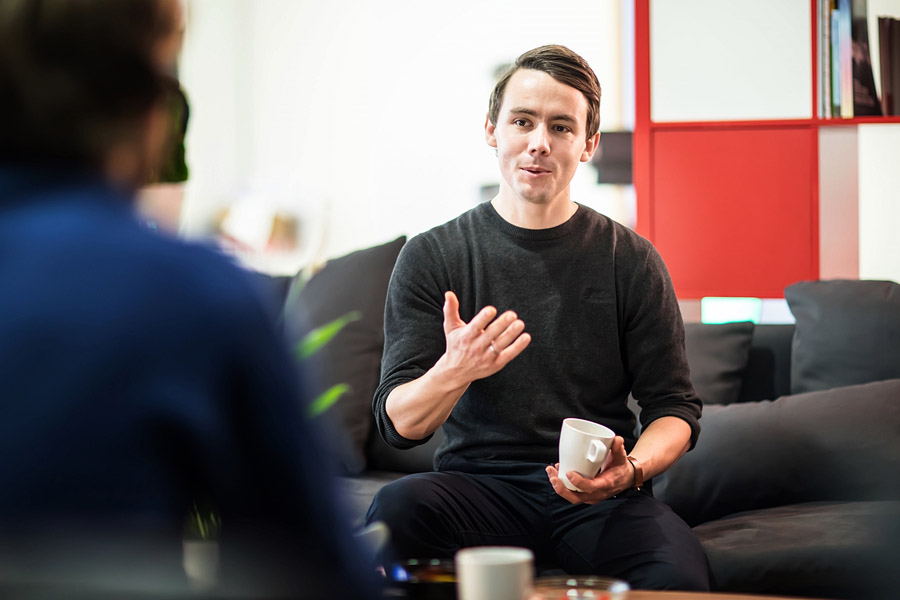 Christian, your team's startup helps companies to program robots and teach them new work processes within a very short period of time. Why is that so important for lots of firms?
At what point did you realise that using smart clothing to program robots could work as a business idea?
Christian: As a group of young scientists, we presented our product at the Hanover trade fair two and a half years ago and came home with a huge stack of business cards. Everyone kept asking us when they would be able to buy it. One of the people interested was a sweet manufacturer who needed robots to sort chocolates into chocolate boxes. There was also a film crew from the US who wanted to use our jacket for chase scenes to remotely control robots fitted with cameras.
The enquiries came from an amazing variety of industries. So we said to ourselves, "OK, let's set up a company."
How would you describe the smart clothing that people wear to teach the robots what to do?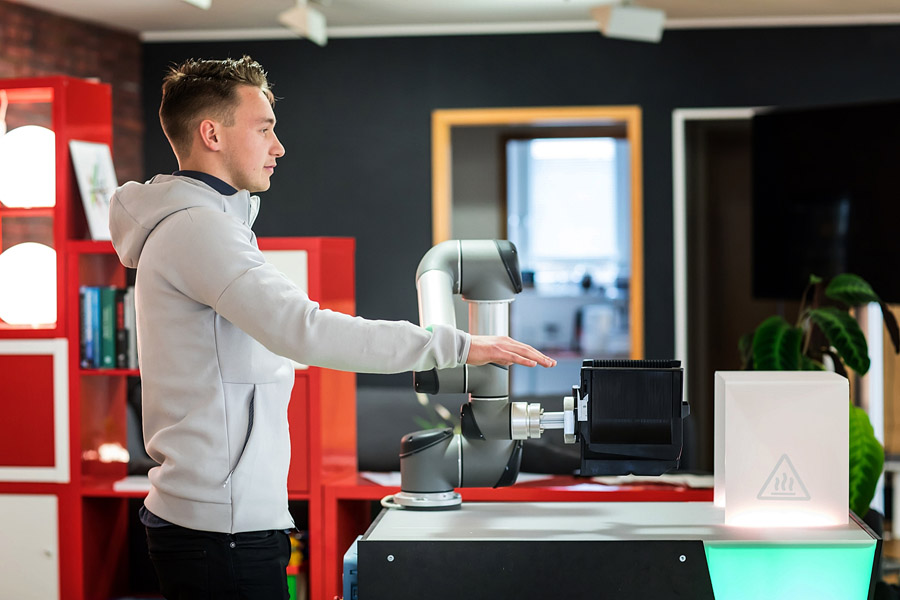 What makes you different from other companies offering similar products? Is there a lot of competition in your industry?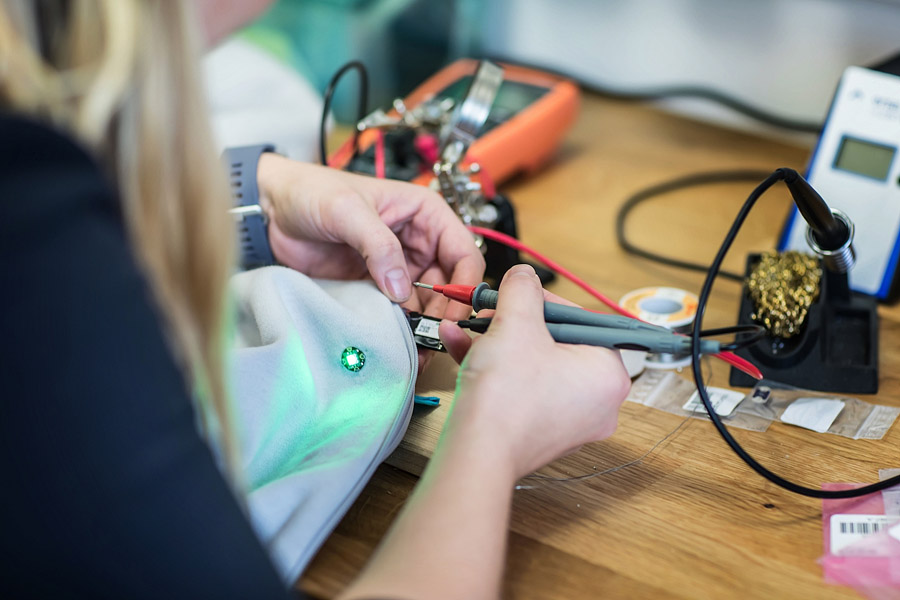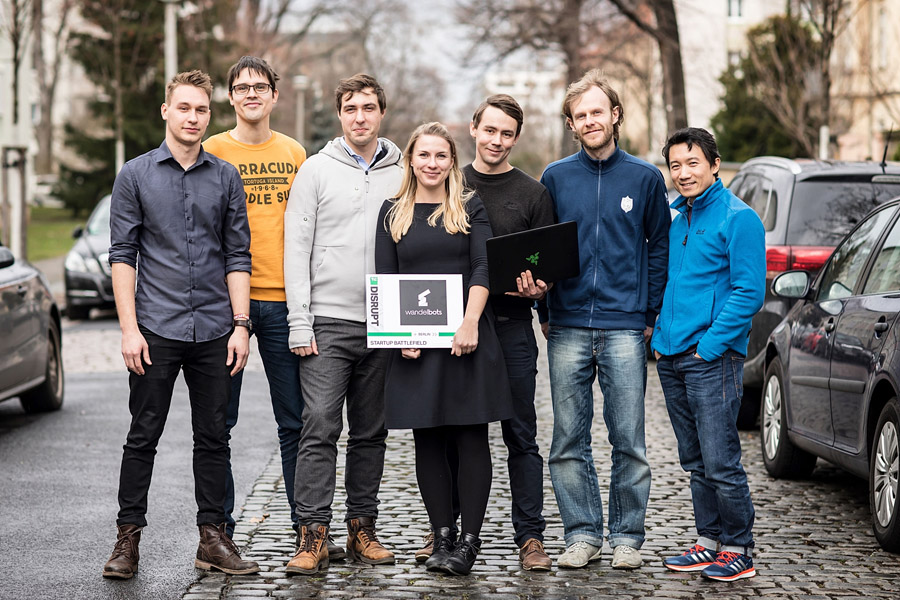 You all studied at TU Dresden, but it wasn't a foregone conclusion that you would set up your company here in the city. Why did you decide to stay in Dresden?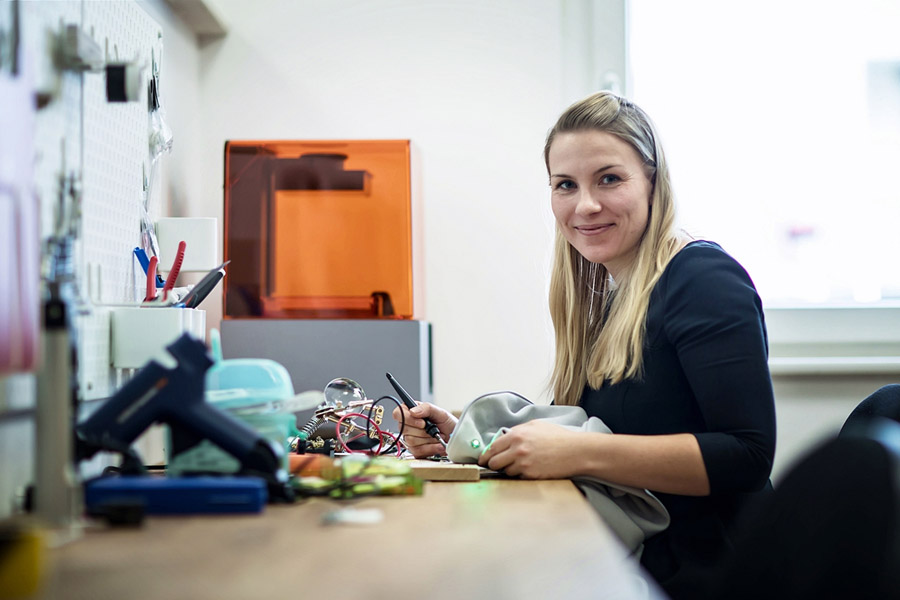 Finally, a personal question: should we at "Simply Saxony." be concerned that robots might replace us one day?