Skip content
A small embroidery firm in the Erzgebirge mountains has developed an innovative insole that is keeping feet relaxed around the world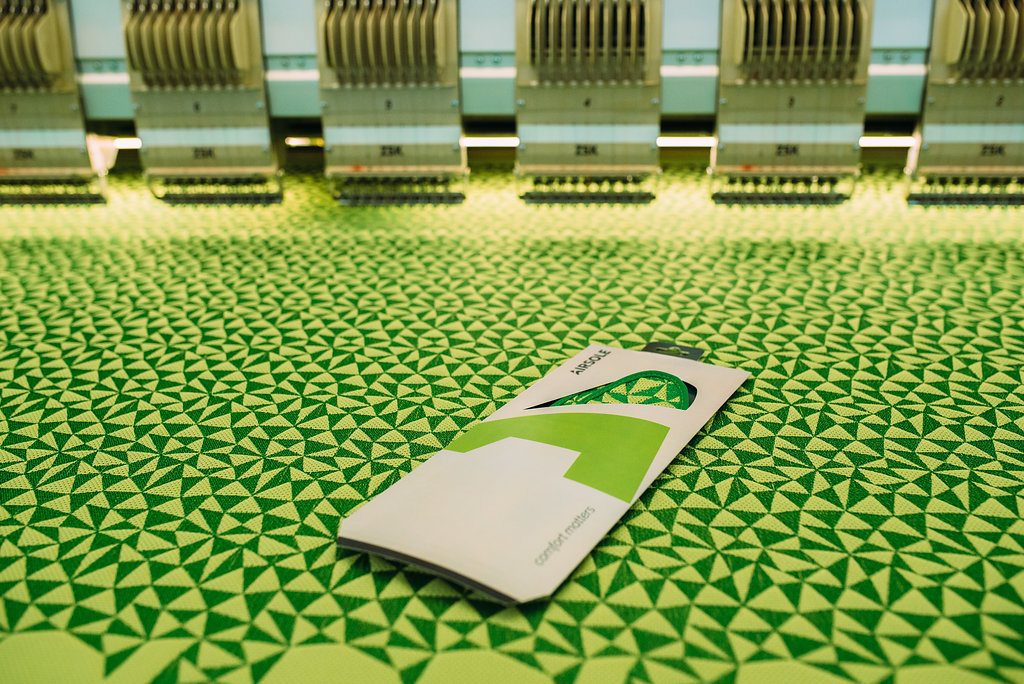 Mr Funke, how does air get into the AirSole and what is the link with innovative research?
How did AirSole come to be associated with your company?
After carrying out successful tests, the Institute began looking for a buyer in the industry for its innovative product. We were the only ones who were interested in it. We put in some more work on the insole and tried it out on various test subjects before applying for design protection and a patent. We have now developed other insoles in various colours and designs.
What other products are you making with this warp knitted fabric?
The latest product is the IR insole, an infra-red insole that reflects your own body heat back to you. These soles are especially popular with people who work in field sales or who are on their feet a lot at work, such as the police. We have also developed car seat covers, seating cushions for football fans and special cushions for hunters.
What advantages do soles made from spacer fabric offer?
A campaign on the crowdfunding site Kickstarter got the insole up and running for your company. How did that come about?
Via a trade show contact. We were asked about our product and made aware of the possibility of a crowdfunding campaign. It was a tremendous risk for us because we had no way of knowing whether the effort would be worth it. In fact, at the end of the campaign we had exceeded our target. This was mostly due to supporters from abroad, such as France and Italy, and also Japan and Canada. The Minister-President of Saxony, Michael Kretschmer, also found out about us through our crowdfunding campaign. He liked our product and what we stood for so much that he's coming to visit us soon to pick up his soles in person. All this has encouraged us to repeat the exercise and we will be launching the next crowdfunding campaign in October.
How important are Saxony and the wider region for your company
For the AirSole, we have established a cooperation chain entirely within the region. The research institute in Greiz, which manufactures and supplies the spacer fabric especially for us, and all the other companies involved in the production process come from here. That would probably be impossible without the long tradition of textile manufacturing in Saxony.
Click here for the Kickstarter project.
All photos © Mirko Mühlisch