Skip content
Plauen lace has a long tradition in the Vogtland region and the industry is now successfully branching out in new directions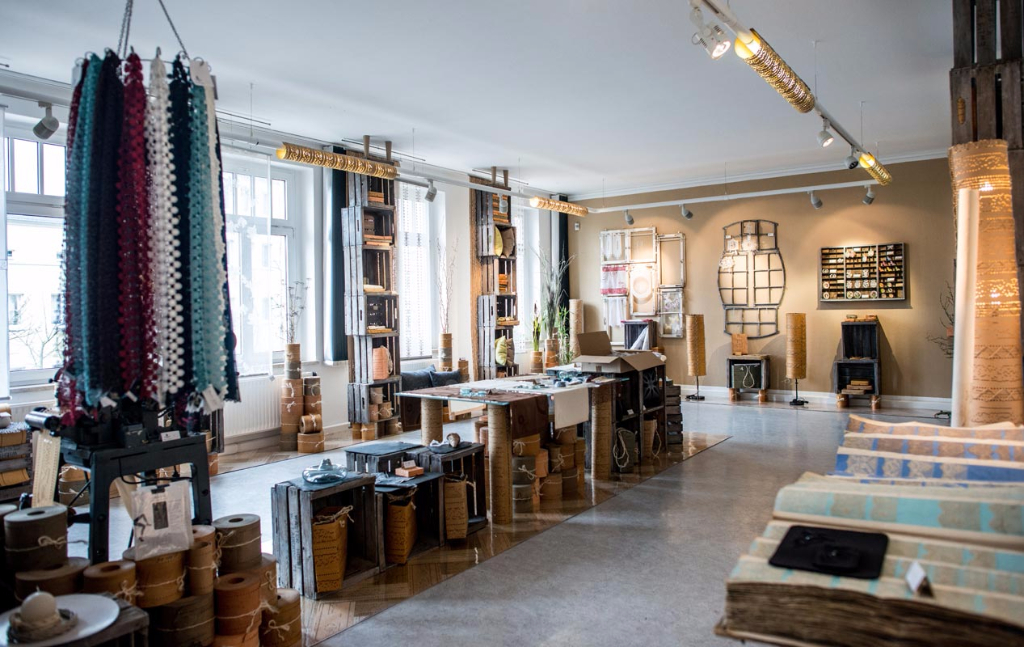 Still a best-selling product despite ups and downs
Handmade lace turned Plauen into a boomtown at the beginning of the 20th century and the craze for lace transformed the impoverished Vogtland region. Plauen's population doubled within just a few years, and by 1912 some 128,000 people were living in what was then the fourth largest city in Saxony. More than 2,000 companies echoed to the clatter of embroidery machines. Consumers worldwide were desperate to get their hands on the elegant, delicate creations from Vogtland. But then came the 1920s. Coco Chanel revolutionised the fashion world with straight-cut tailoring; trimmings and frills were suddenly passé and it was the start of hard times for lace from Plauen.
Is this where the success story ends? Not at all. In 1949, the fledgling GDR brought its first export collection of Plauen lace to market, which proved to be a reliable earner of foreign currency over the following decades. After German reunification, the lace making enterprises of the Vogtland region enjoyed a renaissance and today 35 companies with around 600 employees produce Plauen lace for customers all over the world.
Always in fashion, with technology shaping the future
In the showroom, Kathrin Floß presents a thin fleece material with a heated filament stitched onto it that is destined to be used as shoe heating, plus decorative wall elements that interior designers can install to improve acoustics. Technical applications and embroidered electronic components like these will ensure that Plauen's success story continues into the future. However, a glance around Lochkarte 36 – which takes its name from the punched cards that were used to create patterns in the early days of machine embroidery – shows that home accessories and fashion items still make up the bulk of the product range. Cushions, table linen, jewellery and clothing all feature delicate patterns that are often revealed as lace only on closer inspection. "Lace is never out of fashion," says Kathrin Floß, and the most recent success of Plauen's best-selling export proves her right. At the glamorous 2013 Vienna Opera Ball, a lace creation by designer Irene Luft was voted the most beautiful dress at the event.
pictures: Martin Förster