Skip content
Nowhere has more allotments than Leipzig, which is why the Saxon city is also known as the allotment capital of Germany. Around 100,000 nature-loving gardening enthusiasts belong to over 200 allotment associations. There's a long-established tradition of gardening in Leipzig – the world's first allotment association was founded here 150 years ago.
Educational associations for city children
Allotment gardening has its origins in the ideas of Dr Daniel Gottlob Moritz Schreber. The Leipzig-based doctor found that many children in the city were not getting enough fresh air and exercise. "It wasn't so different back then to how it is today," says Caterina Hildebrand. Allotment associations were initially set up with the aim of educating young people in urban areas. "Over time these associations developed into the allotments that are familiar to us today – small plots of land with a summerhouse, where ordinary people can grow fruit, vegetables and flowers," explains the 34-year-old museologist, herself a keen allotment gardener. She continues: "The concept of allotments remains very relevant. More and more young families are taking up allotment gardening."
It's cool to be out in the open air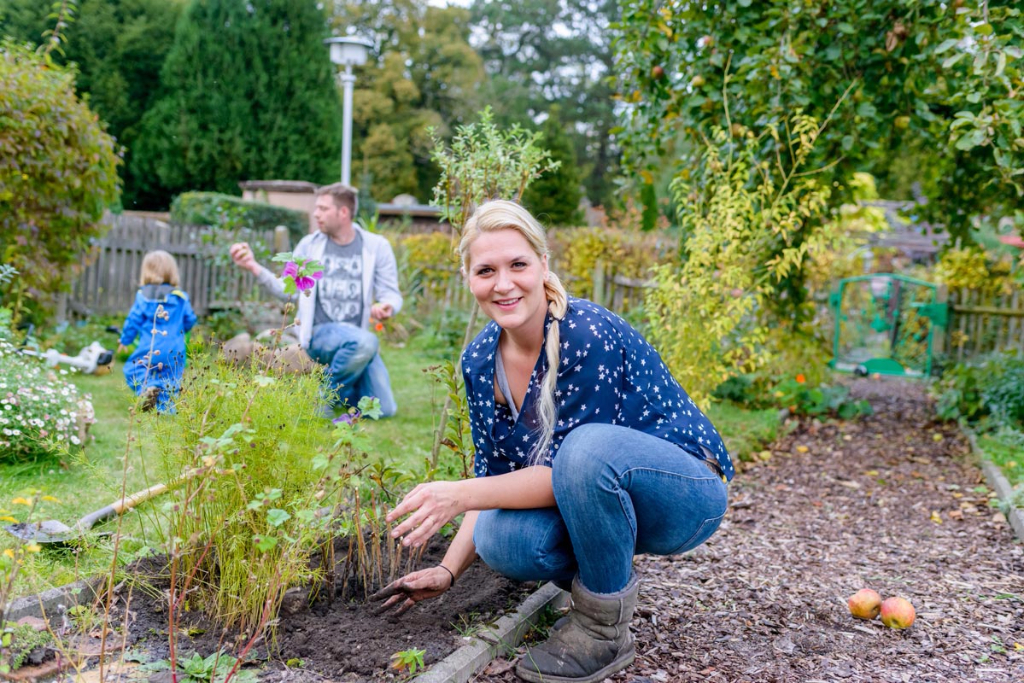 The German Allotment Museum: experiencing history indoors and out
A relaxed atmosphere is also enjoyed by visitors strolling through the beautiful autumnal gardens of the KGV Dr Schreber allotment association complex. The German Allotment Museum was founded here in 1991, on the site of the first allotment association. In the museum – the only one of its kind worldwide – museum director Caterina Hildebrand traces the history of allotment gardening: "The allotment as we know it today has very diverse historical roots. At the beginning of the 19th century, urban allotment gardens were provided for poor people, factory workers and railway workers in response to rapid industrialisation. The first allotment association in Germany was founded in 1864." The museum's director continues: "Here, we explain the history of the allotment garden movement, display historic gardening tools and tell anecdotes relating to allotments. A small special exhibition is also staged every year." The three display gardens in the museum's outdoor area are a real experience for visitors, especially for groups of children. "The children are allowed to pick fruit and vegetables here, which many of the girls and boys have never done before," says Caterina Hildebrand. A little further on, visitors can see historic summerhouses that have been lovingly restored down to the last detail. They are proof that true relaxation and a connection to one's natural surroundings can be achieved even in the smallest space.