Skip content
Homework diary 2.0 – Dresden start-up is revolutionising school life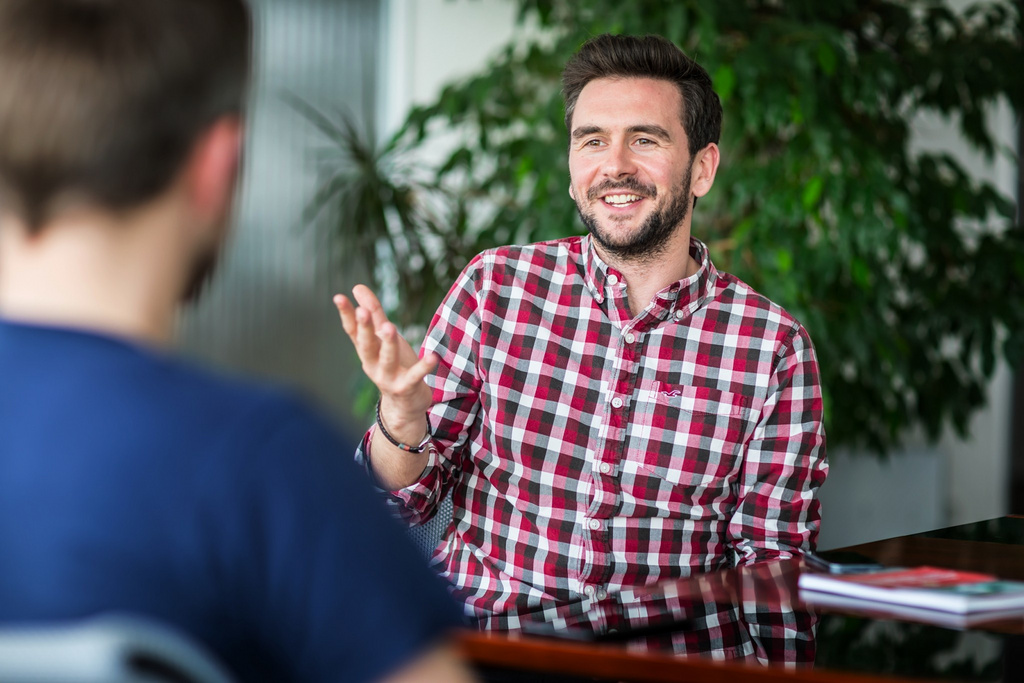 The scoolio app for school pupils aims to replace the traditional homework diary in the future. How exactly will it do that?
Danny Roller: The app has two parts to it. Firstly, it is designed to be as useful as possible for young people. They can easily save their lesson timetables and marks in the app. It also has the option of setting push notifications for reminders about upcoming homework assignments and exams. Secondly, there is a social networking function which enables pupils to interact with each other based on their location. By combining these two features, we believe our app offers significant added value.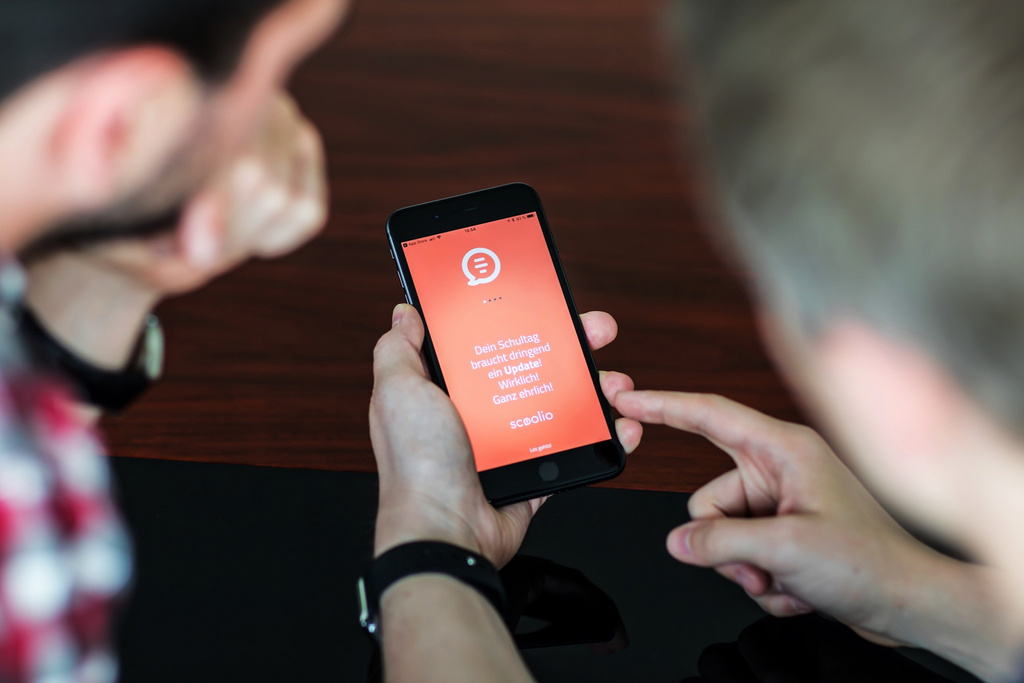 How did you come up with the idea for this app?
Many parents and teachers still feel slightly uneasy about the use of new media and social networking.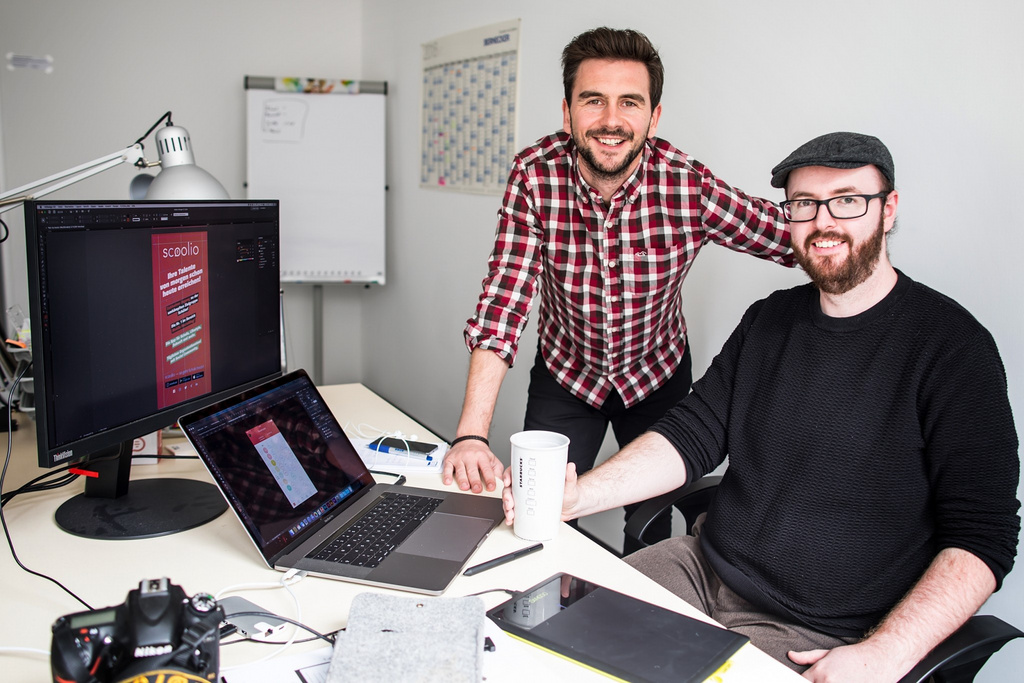 What makes scoolio different from the big social networks that students also use?
First of all, we are a German company based in Saxony. Anyone can contact us at any time by phone or email. In other words, you can speak to us personally. Secondly, we are prepared to adapt our product to the needs of our target audiences. If teachers notice any aspects that could be improved, they can contact us directly. It's virtually impossible to do that with companies like WhatsApp and Instagram.
How do you protect your young users against bullying and harmful content?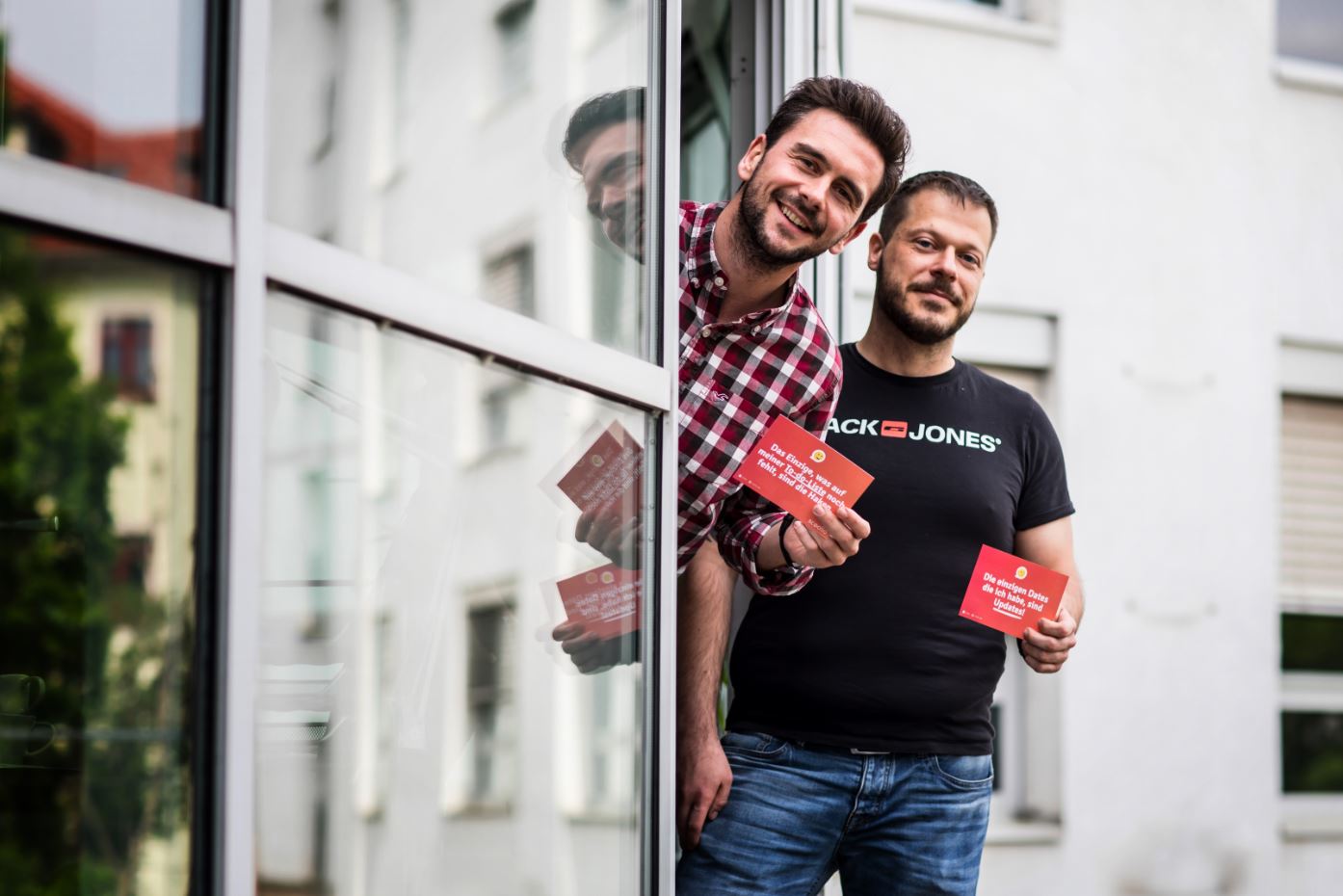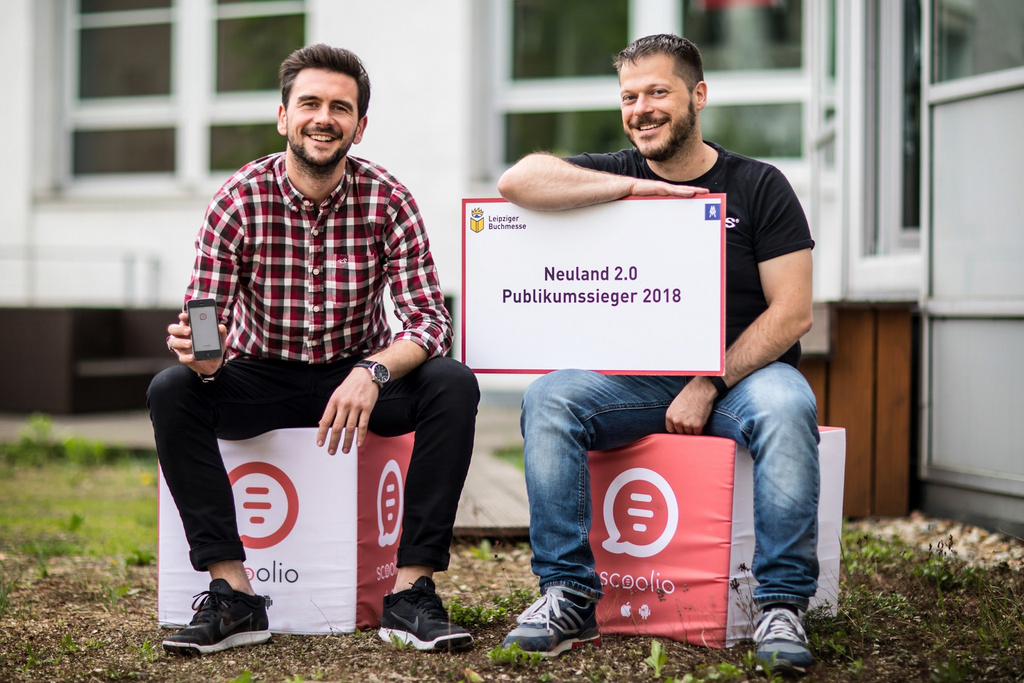 You deliberately chose to involve pupils in the development of your app. To what extent did that influence scoolio's design?
What companies and organisations are you cooperating with?
We currently have campaigns running with the REWE Group, logistics service provider Hermes, Deutsche Bundesbank, the Bavarian Ministry of Economic Affairs and many others. scoolio focuses on advertising that relates to careers and studying. This raises awareness among pupils at an early stage and specifically draws their attention to the training opportunities offered by companies in their region.
You founded your company in Dresden and plan to stay here. In your view, what advantages does Saxony offer?
We are proud to be a start-up from the heart of Saxony and we're grateful for the opportunities that are available to us here in Dresden. We have managed to secure a range of investors from Saxony for our app, including technology investment firm Technologiegründerfonds Sachsen, SIB Innovations- und Beteiligungsgesellschaft mbH at Ostsächsische Sparkasse, RBB Management AG at Sparkasse Oberlausitz-Niederschlesien and its foundation, and Kreissparkasse Bautzen. We also want to demonstrate that you don't have to go to Hamburg, Berlin or Munich to set up a company. Successful start-ups can also be established right here in Saxony.
Photos © Anne Schwerin