Skip content
In harmony with nature
Alexander Helm has been interested in medicine and pharmacy practically from birth. Now 35, he was just four when he started to help his mom, Ute, to sort boxes and bottles at her pharmacy. Back then, in the 1980s, she was already working with the active ingredients in medicinal plants, various preparations, and how they affect people's well-being. To this day, mother and son continue to trust in the healing power of nature, and while Ute Helm still stands behind the counter at the Central-Apotheke, her pharmacy in Werdau, her son finished his studies of pharmacy in 2016 and started his own company, Casida GmbH & Co. KG, making his own natural health products, dietary supplements, and natural cosmetics. The company has been a huge success, with customers flocking to natural products, as Alexander Helm tells us.
Mr. Helm, you're a pharmacist like your mom, and the plan was for you to take over her pharmacy from her one day. How did you end up taking a different path?
When I finished my degree, I wanted to gain some experience first, so I started substituting for pharmacists all over Germany. Whenever someone went on vacation or was absent for other reasons, I jumped in. I got to know a lot of different facets of the industry, and it wasn't long before I started thinking about starting my own company that would supply pharmacies.
Where did you get your belief in the healing power of nature?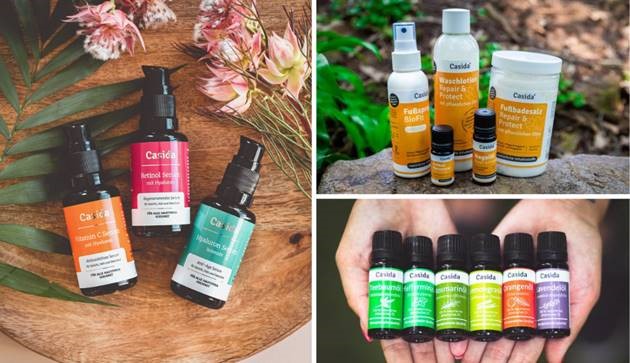 What does Casida stand for?
Casida was born of a passion for helping advance human health in harmony with nature. Each and every product we sell is a combination of pharmaceutical expertise and experience with naturopathy. Casida stands for the utmost in quality, natural ingredients, and purity. You can see that from the short ingredient lists, for example. Anything we can leave out, we do, like dyes, fragrances, and preservatives. And we use organic ingredients wherever possible. We now have over 80 products in our range, from plant-based treatments for nail fungus and hemorrhoids to high-quality clean cosmetics and natural dietary supplements. We also offer pure, natural essential oils.

The judges for the Sächsischer Gründerpreis, a prize for founders in Saxony, were obviously convinced. They named you Saxony's Startup of the Year in 2021. What does this award mean to you?
It was a huge honor for us.
It was also awesome to see how much reporting there was in the regional media. That really helped us become better known here in Saxony.
What were your biggest challenges in the early years, both personally and as a businessman?
Do you also use plants that only grow in Saxony as ingredients?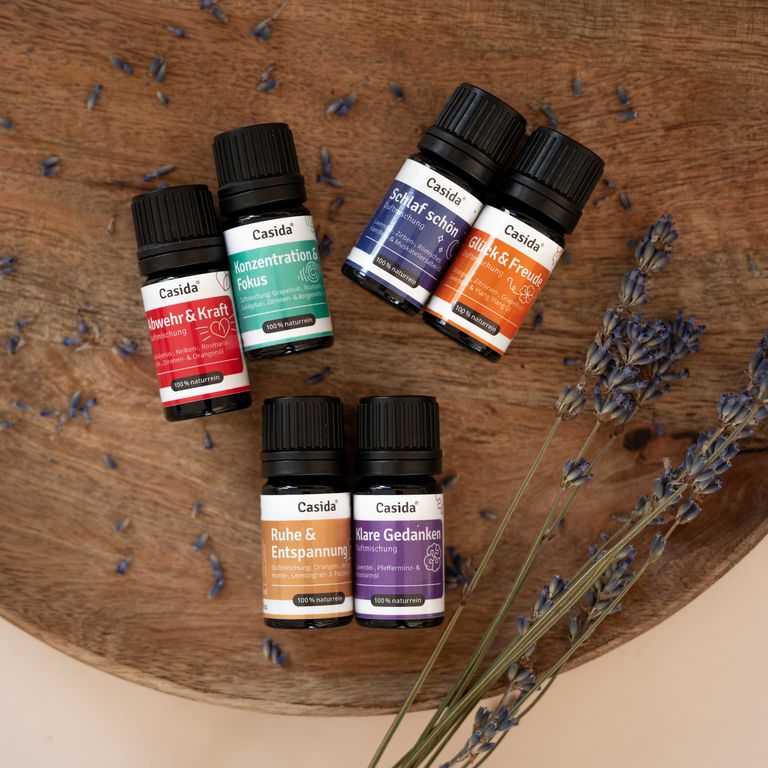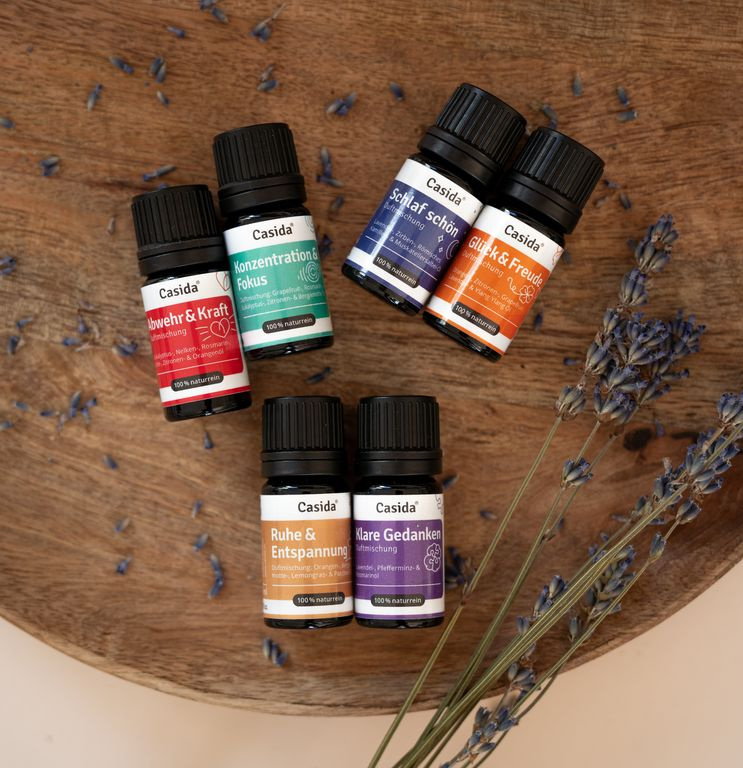 Casida
Casida, a Werdau-based maker of pharmacy-quality natural health products, keeps things local.
Mehr erfahren.