Skip content
Moving between two worlds
"The early bird…" is perhaps what Helmut Roßkopf thought to himself back in 1991, just after German reunification, when he was looking for the perfect location for a new branch of his company, Rosskopf + Partner. He found exactly what he was after in Augustusburg-Hennersdorf in Saxony. Here, in the heart of the Erzgebirge mountains, he had access to a plentiful supply of skilled experts in working with wood. "After reunification, lots of carpenters were looking for work in this area, which was a real stroke of luck for us," recalls the businessman.
Today, he employs 112 people at the Hennersdorf production site – carpenters, joiners, natural stone workers – and about the same number again at his plant in Obermehler, Thuringia. The fact that the company specialises in processing solid surface materials was not a problem. "Solid surface materials – a combination of minerals and acrylic resin – are processed in exactly the same way as wood, and of course there is considerable woodworking expertise in the Erzgebirge region," says Roßkopf.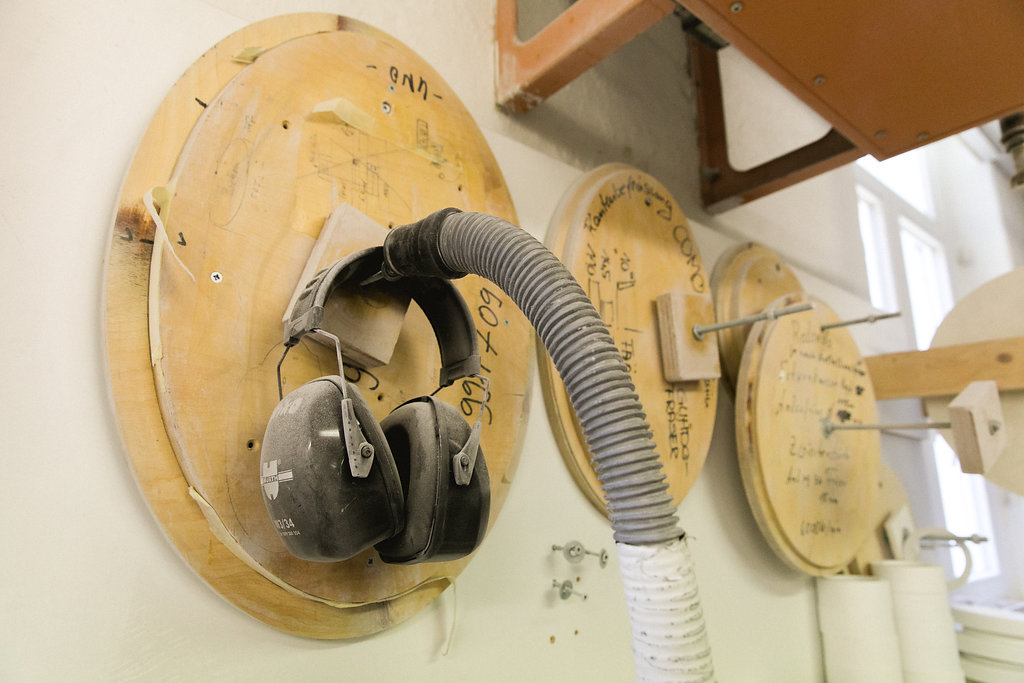 Listening to Roßkopf, you immediately think he is the archetypal businessman. But Helmut Roßkopf is driven by more than maximising profits and filling the order books. In actual fact, he moves between two different worlds. By the time he arrives at the office in his suit and tie, he has already been to morning service as Brother Helmut in Volkenroda monastery church. Many people are not aware that, as well as being the managing director of Rosskopf + Partner, Helmut Roßkopf is also a celibate member of the "Brotherhood of Jesus" at Volkenroda monastery in Thuringia. In this role, it is not only social responsibility for his 200 employees and their families that is very important to him, but also his belief in Christian values, which have always influenced the way he does business. "They are a hugely important motivation. My commitment is based on this conviction, and I have never regretted the decision," he says.