Skip content
OLEDs are organic light-emitting diodes. They generate light from thin organic layers of molecules, use less energy than conventional inorganic LEDs and have a longer lifespan. Due to being very flexible, transparent and extremely thin, key applications include new display technology and novel lamps. This innovation from Saxony is so impressive that it is now used by South Korean electronics giant Samsung in most of its mobile phone and tablet displays. Research by scientists at TU Dresden underpins the technology, which was developed for the market by technology firm Novaled, a spin-off venture of the university's Institute for Applied Photophysics and the Fraunhofer Institute for Photonic Microsystems in Dresden. Samsung acquired the Saxony-based company in 2013.
From three-man enterprise to Samsung subsidiary – aided by the city and region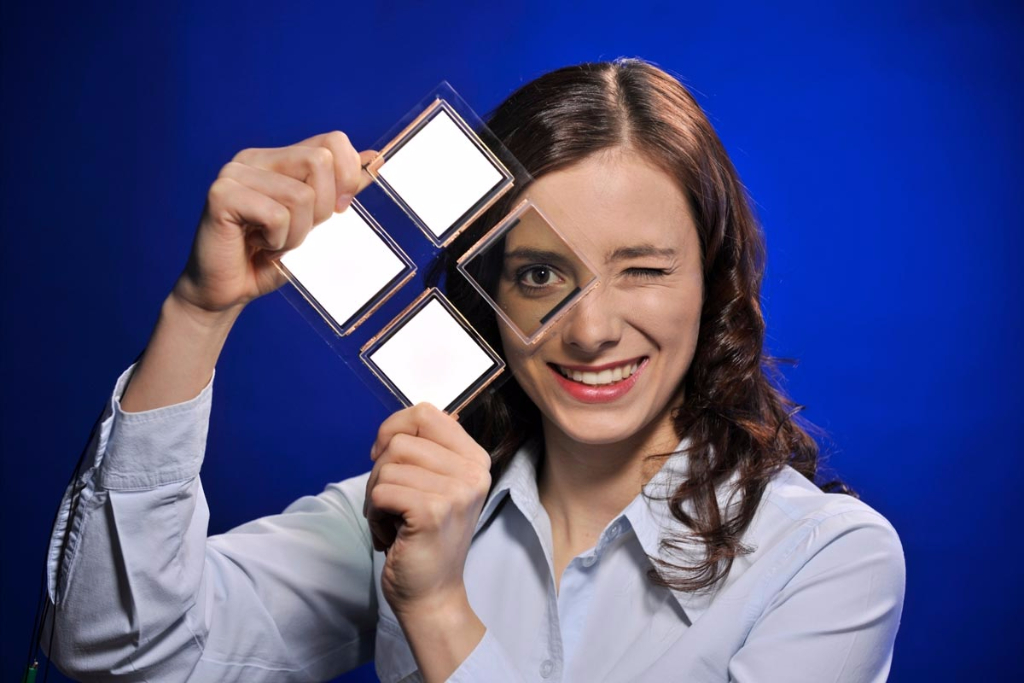 The right mix for success: scientific curiosity, strong commercial awareness and an open culture
With around 40 companies and 17 research institutions, Saxony now has Europe's largest cluster of organic electronics enterprises. It is also one of the top five locations internationally. Some 3,000 people are involved in research or working in this area in Saxony, with market experts predicting huge growth potential for the sector. Novaled achieved its breakthrough with the help of employees from 11 countries. The team is agile and highly adept at interdisciplinary thinking in the fields of physics, chemistry and engineering, while also working closely with customers. These strengths are supported by a modern management structure and an open corporate culture that encourages discussion.
www.novaled.com

Photos: Novaled