Skip content
Stefan Missbach is young, and he knows what he's doing.
But that's not all. He's the best automotive mechatronics apprentice in Germany right now. And he aims to prove it at the upcoming WorldSkills event, the world championship in professional skills, to be held in Dresden October 25–28. We will have our fingers crossed for him when he competes against 23 other top contenders from all over the world in disciplines such as engine measuring, chassis and brake, and comfort electronics and high voltage. We caught up with Missbach, 22, to talk about what drives him, how he qualified for the event, and why he sees a future in his trade.
What should people picture when they think of these competitions?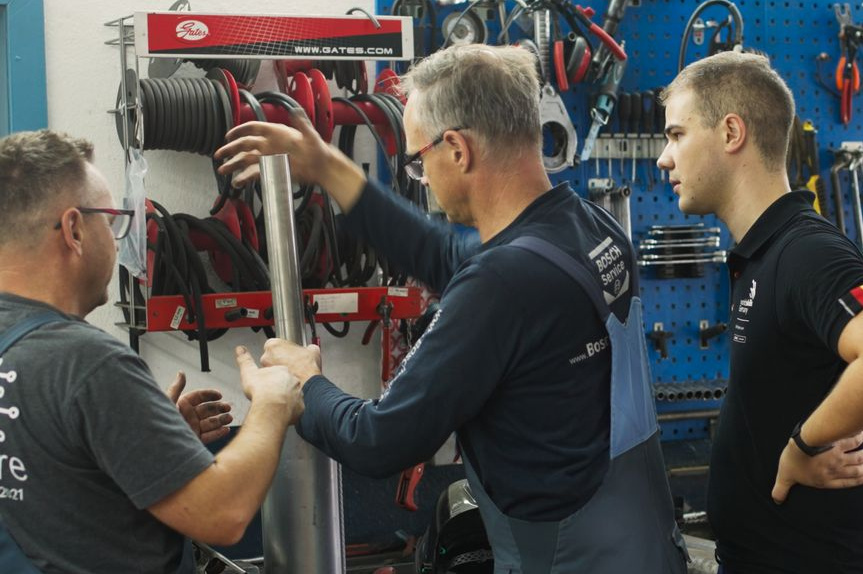 Do you know your opponents? What countries are they from?
Yes, we know each other. I met a few of them during the various preparatory training sessions we had, including at the Luxskills and SwissSkills events, and during training in Abu Dhabi and South Tyrol. My competitors come from Belgium, Austria, South Tyrol/Italy, France, Japan, Switzerland, and the United Arab Emirates. I'm especially grateful to the ZDK (Zentralverband Deutsches Kraftfahrzeuggewerbe, the association for the German motor vehicle trades). Their generous financial support was what allowed me to do such extensive training.
It's quite a coincidence that this year's WorldSkills event is being held not in Shanghai, but right in your own hometown, isn't it? Do you think you'll have a home field advantage, so to speak, or is it making you even more nervous?
I wouldn't say I have a home field advantage, or really any advantage at all. I definitely don't. But of course I'm glad the competition will be held in Dresden, since it means my family and friends can be there. The overall conditions are familiar, too – there's no time difference, no challenge of adjusting to a new climate, and I know the local food. That does help with staying calm during competition, concentrating on what really counts, and ultimately performing your best.

How important is your profession to you?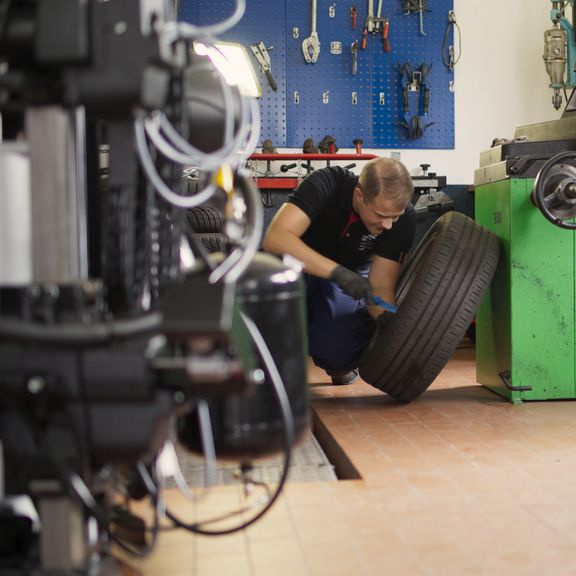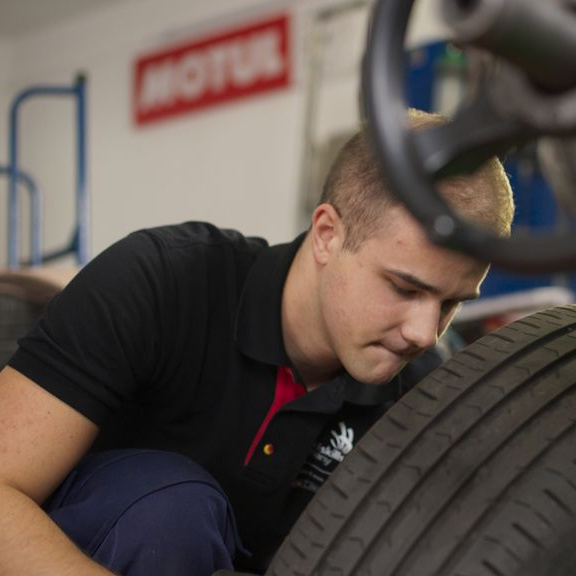 When people think of your job, they might think of grease-spotted coveralls and concrete activities like tinkering with engines. How much change has there been in recent years?
You compete successfully at the national and international levels thanks to your excellent skills. How do people respond when you tell them you're from Saxony?
There's a lot of concern in the trades about the next generation. What do you say to your peers when you're trying to get them excited about a future in the crafts and trades, about doing an apprenticeship?
Go for it! I got an excellent education and benefited from outstanding support. Going to college can't even remotely compete in many circumstances. And yet, across society, you still hear a lot of people saying you have to go to college to be successful. But the advantages of formally training for a craft or trade are obvious. Good tradespeople are in demand. You start earning your own money right away during your apprenticeship, and you learn to be independent and responsible. An apprenticeship in a trade prepares you for life.