Skip content
Making Digitalization and Industry 4.0 visible
How can companies be persuaded to embrace the benefits of digitization and Industry 4.0? Is it possible to make the spirit of innovation tangible? Dresden offers some very concrete answers to these and other questions. A journey to three special places.
Friedrich-List-Platz 1
Dirk Reichelt is exuberant. The professor of information management is waiting for us right outside the ninth floor elevator in the central building of the Dresden University of Applied Sciences. A tall man in a wine-red shirt, Reichelt greets us, his eyes excited and eager; he's proud of what he's about to show us.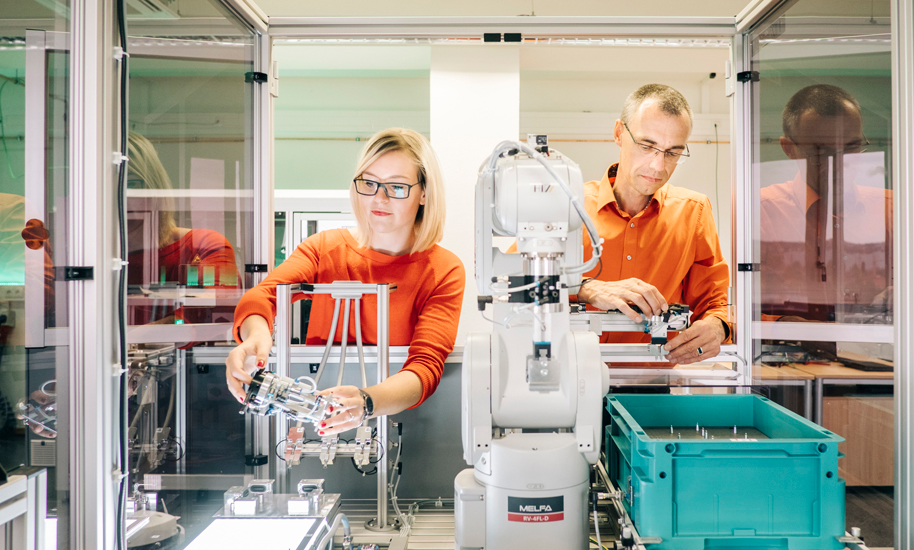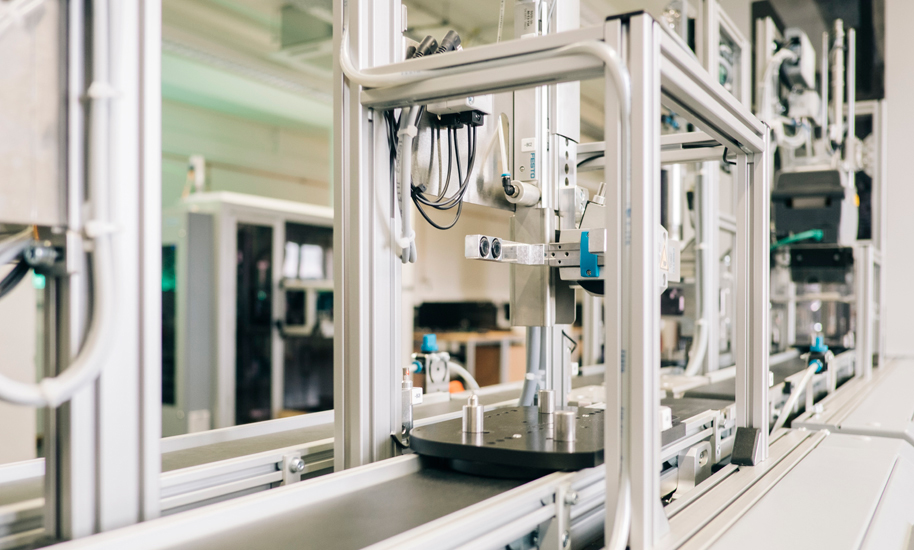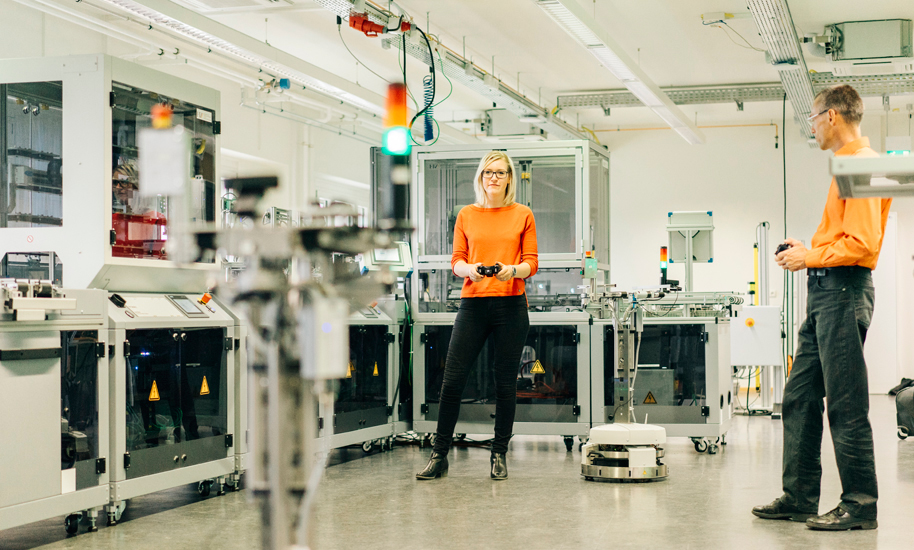 Nöthnitzer Str. 46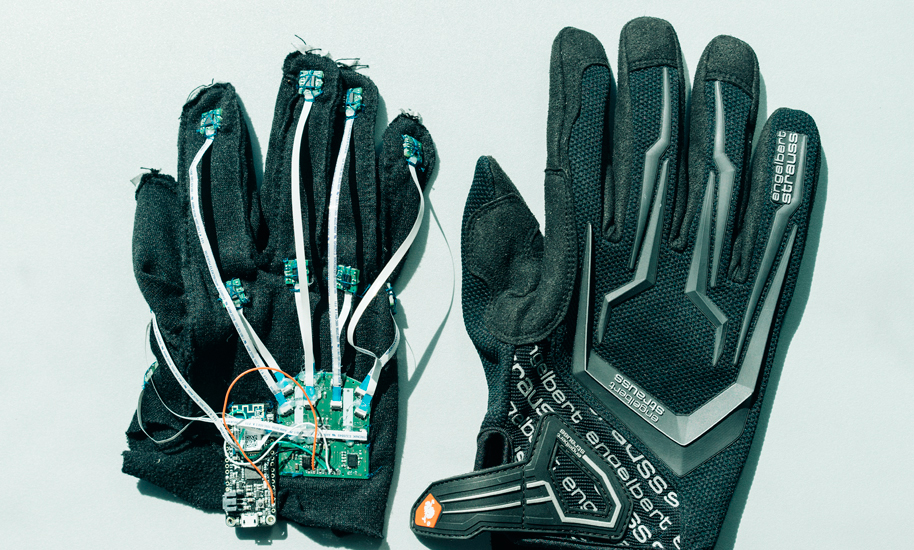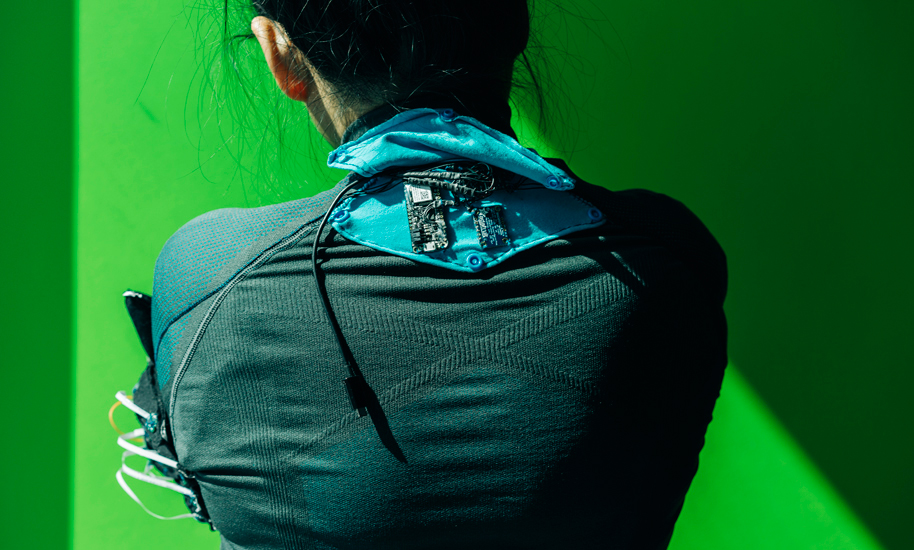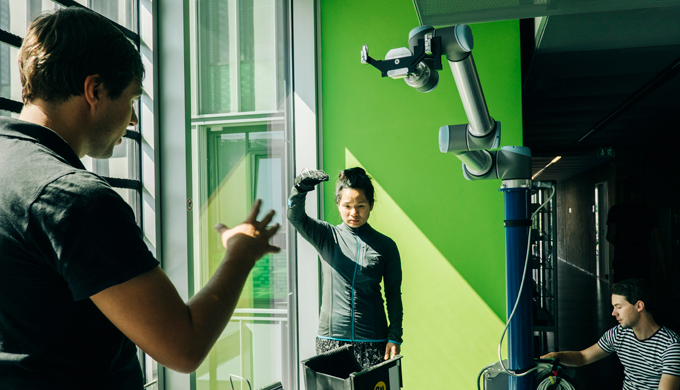 The meetings that took place as part of the initiative really helped him get the idea of demonstration-based teaching off the ground. Even Deutsche Telekom CEO Tim Höttges used a 5G project initiated by Prof. Frank Fitzek (see p. 11) to make a presentation. There's an online video of Höttges moving a robot in the same way Piechnick had just demonstrated to us. For Piechnick, it was a eureka moment: "You always need a place and a setting in which you can get into conversation with other people. Otherwise you'll never make any progress."

For more information on the Smart Systems Hub in Dresden and the visitor "trails," check out www.smart-systems-hub.de
Text: Peter Wagner
Photos: Lệmrich